MAKING "YOU" PROfessional, PROactive and PROgressive
…Developing Your Path to Greatness
We are a nationwide company, that takes an EDU-TAINING approach with today's youth.
"Our directors love the ease of picking and choosing their PROgrams and Customizing the dynamic classes we have to offer"
Our PROgrams are designed for young people ages 3 to 17 and we do offer PROfessional development for parents and instructors too.
Through a series of seasonal camps, seminars and workshops; we bring "real world" everyday scenarios to life in a comfortable setting, where youth can role-play and experience the different outcomes. Participants review all the "what ifs" in a controlled fun environment, where life shaping ideas become a REALITY!
"Especially in today's economic times, there's a higher demand for parents to be out of the household and they don't have the time to spend to teach today's YOUTH life skills," said Sara Doctofsky, founder of The PROfessional You, Inc. "Our PROgrams and classes give today's youth "real life" experiences in a classroom setting so they can interact with their peers through hands-on activities, real life scenarios and hypothetical situations."

Explore & Analyze
Manners and Etiquette are still very important skills and are constantly changing, especially with the evolving frequency of
technology. "It's More Than just Please and Thank You" really touches on, in person behavior, Out in Public conduct, phone calls, texting,
emailing and table manners. Using inside voices and respecting the present conversation you are engaging in are very important tips.
An excellent way to prepare your child for life is giving them the knowledge of creating a budget or "A Budget That Makes Sense and more
Cents." An allowance for a job well done is not only challenging, but fun. And don't forget to have a purpose on how much will be saved and spent, a great way to avoid
debt in the future.
"Goal Setting & Turning Visions into REALITY", this course has your child dive in and embrace all their Passions and Strengths. This gives your child a tangible vision board full of their dreams and ambitions that will be activated in their everyday life, keeps their visions in every day conversation as an empowering tool and lets them know that their visions are special and important to you.
Bullying is a BIG Problem! With the issue of bullying on the rise, the "Kindness is Contagious" course captures bullying awareness. Fear No More! Fitting in will no longer be a challenge. This course tackles bullying with confidence and provides "eight" strategies participants can apply right away. Children will quickly learn to respond to threats in a healthy and self-assured way We focus on strong body language including, but not limiting to standing up straight, looking other children in the eye and speaking firmly. Our program emphasizes embracing diversity; expressing tolerance and acceptance. Our message stresses good citizenship skills and focuses on characteristics of making good and healthy friendships
With today's media and outside influences, young people's self-esteem is not always as positive as it could be .
The "Love Thy-self and Thy-body" course reinforces their strengths and defines what real beauty is. By keeping your child engaged with positive affirmations and letting them know how special they are as individuals, it can really make a big difference in the way they see themselves and lets them define their beautiful inner qualities.
The Clock Is Ticking is a great way to keep your children on track is by focusing on Time Management and Life Organization with systems and consistency (step by step),through the use of The PROfessional YOU's "Bedtime Burger" your child is up and "READY" to jump-start a successful day without you having to say a word!
Our R&R course: "Respect & Responsibility" focuses on everyday interacting with elders and peers in public and home-bound settings. We incorporate taking accountability for ones actions and ones belongings. This course combines the top 10 biggest mistakes with 10 solutions to make children to grow up to be responsible citizens and good morale beings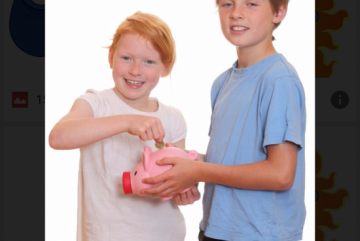 Life skills & Everyday Preparedness
We offer a variety of professional services that help you achieve your business goals. Do you need help with building a comprehensive business plan to get financing? What about one-on-one mentoring to take your career to the next level? We've got that.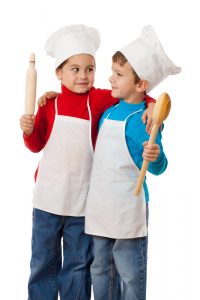 Fun with Food / Ready, Set Cook!
Our dynamic programs cover businesses in a variety of stages and sizes. Whether you're just starting out, have too many hats as a SME owner, need high-level executive mentoring or need marketing tips that fit your schedule, our programs fit the bill.

Inspiration & Motivation
Where do we deliver the most? In our client's results. We've worked with companies from single-person startups to Fortune 500 executives and everything in between. We provide a guarantee that if you follow our plan and don't see amazing results, you don't pay.